James and I signed on a new home last week!!! We are so excited and can't wait to move in. We have been looking to buy a home forever... we just hadn't found anything that was in our price range or what we were looking for. While we were driving around looking at a few places, we came across a model home... and lets just say everything just fell into place.
We have been living in a small one bedroom apartment for the past two years so we could save up all the money we can and so that we wouldn't feel as bad throwing our money away to rent. I have been feeling very claustrophobic and I swear I am constantly cleaning - but a small place gets cluttered so easy. All I can say, is I can't wait to move into a house that we can actually fit in, so we can invite friends over, and not have piles of stuff under our couch, bed, etc...
Our house should be completed by mid-October!! James and I are obsessed with our house. We have gone to look at it literally every day since we signed the papers. Here are some current pictures!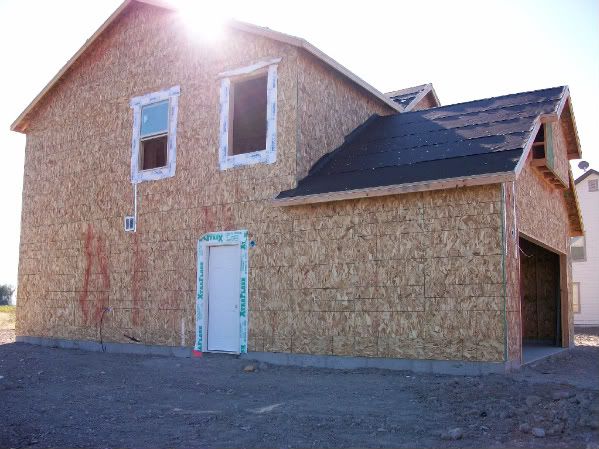 View of the backyard, facing Utah Lake.